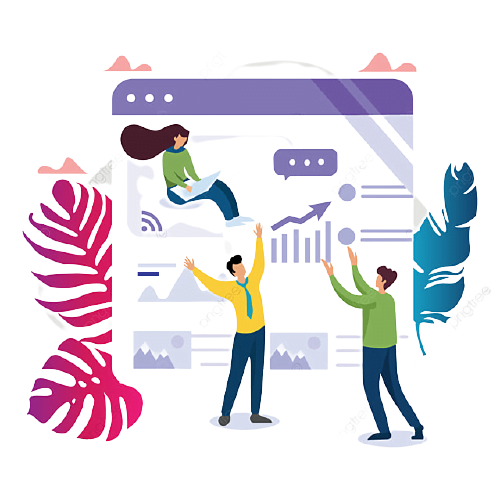 Social Media Marketing, basically is the technique of using social media platforms and websites for increasing the promotion of goods and services, or in brief u can say it is a technique of using social media platforms for various activities like posting text and image updates, videos and other contents to connect with your audience to build your brand, increase sales, and drive website traffic.
Social media is quickly becoming one of the most important aspects of digital marketing, which provides incredible benefits that help reach millions of customers worldwide. Great marketing on social media can bring remarkable success to your business, creating devoted brand advocates and even driving leads and sales. Using chatbots in your social media marketing strategy increases website traffic and sales while offering a new level of customer service to your audience.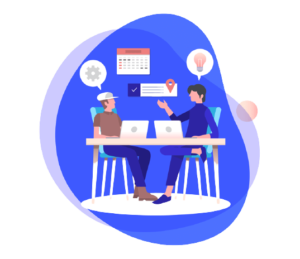 If you are looking for Social media marketing company in Kanpur you must've also searched for an Social media marketing company in Kanpur , India but you need not search any further because we provide comprehensive Social media marketing strategies for your agency which can help you grow your search visibility in no time and get you more traffic.
Social media Marketing can accelerate growth, awareness & engagement.
First of all we need to know your main purpose of running your marketing campaign whether you want leads or web traffic, likewise whether you want maximum reach, brand awareness, store visits or customer engagement
People are mostly on their phones now disregarding the feelings of their family members that so dislike it but also are on their phones all the time. Digitization has brought about some very beautiful changes…
Electronic Commerce, majorly known as E-commerce, simply means buying and selling online. With everyone online these days, an E-commerce platform helps in reaching maximum customers at the right time to increase sales and gain profitability of the business.
A logo isn't just a tiny piece of art; it's the building block your company needs to build a strong brand identity with.Using a custom logo on various parts of your business, such as website, packaging, label, social media, printed materials, etc.
Content Writers create written material for websites and other types of media. They are often given a project from a content team that includes marketing professionals, project managers.
Google Ads allow you to advertise and promote your products and services when users search relevant keywords. When done right, it has the potential to turbo-charge leads and sales.
Digital marketing is the use of Internet to reach consumers. But it's not as simple as it sounds, because Digital marketing is a broad term in itself that includes attracting customers via email, content marketing, search platforms, social media, et cetera.
Graphic Designer communicate visually through a combination of geomorphology, illustration, typography, photography, and any other visual communication system. They design effects like advertisements, product packaging, stir plates, studies, and a host of other products that bear a communication.
WordPress is an excellent website platform for a variety of websites. From blogging to e-commerce to business and portfolio websites, WordPress is a versatile CMS. Designed with usability and flexibility in mind, WordPress is a great solution for both large and small websites.