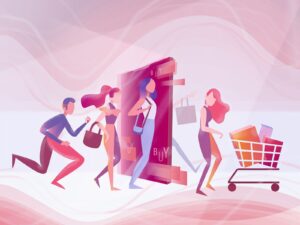 Content writing is basically the process of creating content for online marketing purposes. Content writing could be of different types, including articles and blog posts, scripts for videos and podcasts, content for specific platforms, such as tweet storms on Twitter or text posts on Reddit, and web content to enhance your SEO, et cetera.
You might wonder why you need a content writer for marketing purposes, when you have marketing executives, marketing managers, and a bunch of experienced employees.
But an effective content writer adds specific value to your business model just like an executive or marketing manager. 87% of marketers use content to guide their prospects through different stages of the customers' journey.
We at Technical Yatra, have a team of some of the best content writers who can help in attracting leads and building positive connections for your business with their efficient and attractive content.
Every business model has a certain target audience and needs the most relevant content to attract their business. Content should contain keywords aimed towards improving and enhancing the SEO of a website.
Our content writers provide content specifically created for your unique business purposes with no ambiguity or plagiarism.
First of all we need to know your main purpose of running your marketing campaign whether you want leads or web traffic, likewise whether you want maximum reach, brand awareness, store visits or customer engagement
People are mostly on their phones now disregarding the feelings of their family members that so dislike it but also are on their phones all the time. Digitization has brought about some very beautiful changes…
Electronic Commerce, majorly known as E-commerce, simply means buying and selling online. With everyone online these days, an E-commerce platform helps in reaching maximum customers at the right time to increase sales and gain profitability of the business.
A logo isn't just a tiny piece of art; it's the building block your company needs to build a strong brand identity with.Using a custom logo on various parts of your business, such as website, packaging, label, social media, printed materials, etc.
Content Writers create written material for websites and other types of media. They are often given a project from a content team that includes marketing professionals, project managers.
Google Ads allow you to advertise and promote your products and services when users search relevant keywords. When done right, it has the potential to turbo-charge leads and sales.