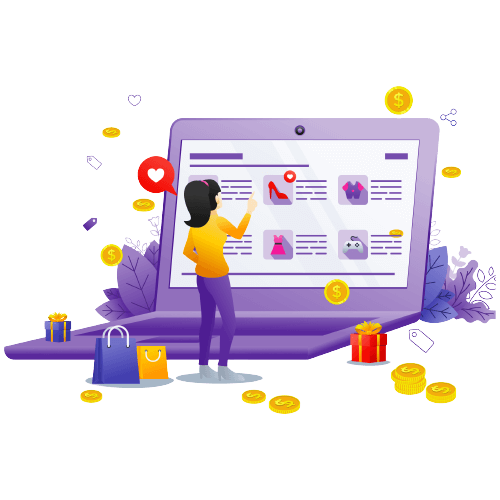 Graphic designing, is not a process, but an art of creating visual content using images, symbols or even words, to articulate ideas, concepts and messages to masses, with a particular goal and to improve and establish interactive experience.
Nowadays advertising and presenting your services / products in the most lucrative manner is a challenge, And with the tough competition it's becoming more crucial. Procuring help from the best Graphic Designing Services in India is what you must be eyeing for. And that calls for help from our experienced professional graphics designers team at Technical Yatra.
Technical Yatra is here to meet your brand's needs and requirements. We innovate something unique and attractive for every different brand. We create a logo that exactly represents your brand's demands.
Logo designing is all about developing an creative, unique, and a powerful visual brand mark. A logo could be an emblem or symbol, along with a tagline, which acts as a branding and marketing tool to promote the brand and gain the recognition.
Banners and Posters are the oldest form of advertisement and can help you in making an instant impression on the clients'mind.
A 'Banner' is a long strip made up of vinyl or cloth bearing a slogan, whereas a 'Poster' is made up of printed paper.
They both can be used to represent a product or a brand and come as best option to circulate the brand awareness to the targeted audience, and are more cost effective and popular.
A "visiting card", or also sometimes called a "calling card", is a small paper card that can include a name and contact of the person, company and logo, and a few details about the business.
Visiting card works as a highly personalized form of marketing and comes first when you meet with prospects or clients.
An attractive and unique visiting card can help turn your prospects into your clients.
A letterhead, by definition, is the name and address of a person, company, or organization, printed on the topmost sheet of your paper.
But it's not as simple as it sounds, because letterheads help in strengthening your organization's image through effective communication. They could be used to communicate your business's product or service, an internal or external matter, or simply for publicity.
At Technical Yatra, we create innovative and  attractive to user letterheads that can surely enhance your brand engagements.
An "intro video", as the name suggests, is a short, direct, introductory video that tells your viewers a short context about the rest of the content and your product and services.
It is widely used in webcasts, podcasts, corporate presentations, in educational and entertaining videos, ey cetera.
An intro video catches viewers' attention and sets the tone for your brand.
Hence an intro video should be impactful in order to hook up the viewers with the rest of your content.
A brochure is an informative paper record that may be folded into a template, pamphlet, or leaflet. a brochure can also be a fixed of associated unfolded papers positioned into a pocket folder or packet.
70% of tourists still prefer to look up at an infographic content

80% of the population plan to visit a company, the products, and services of which they see in a catalog

95% of the population's awareness is stirred up by the same